Cremation and Memorial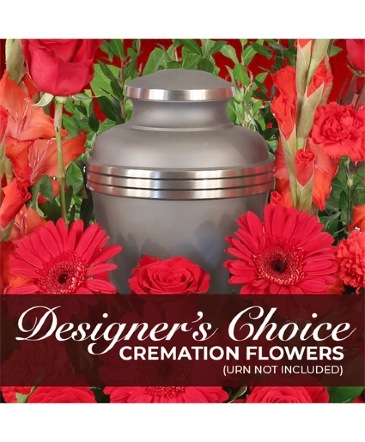 Elegant Memorial Florals
Designer's Choice
Honor your loved one's memory with a beautiful floral arrangement. Our designers will create a stunning display to surround a photo or the urn you have chosen for your loved one. Celebrate their spectacular life with flowers that will be ideal for any memorial service. (Urn not included) *Please note colors and flowers pictured do not reflect the finished product; color and flower selections may vary.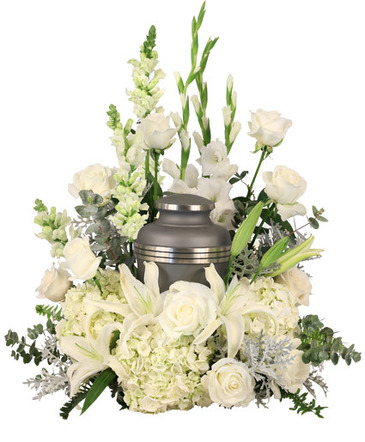 Eternal Peace Urn
Cremation Flowers
(urn not included)
Reminisce and cherish the life of a lost loved one with the Eternal Peace cremation arrangement that encompasses the urn of your choice. This classy arrangement features heavenly white hues with lavish hydrangeas, lilies, and roses, making it ideal for any memorial service. Urn Not Included
Flowers serve as an inspiration and a tribute to friends and loved ones during trying times. Cremation urn and memorial flowers can act as a personal expression of love or as a warm send-off. When you work with us, we endeavor to illustrate the essence and memory of your loved ones with a beautiful floral expression of their lives. Our selection of floral inspiration covers a wide variety of personalities and tastes. Looking for something different, or want to add a personal touch? We also do custom arrangements. Call for pricing.