Home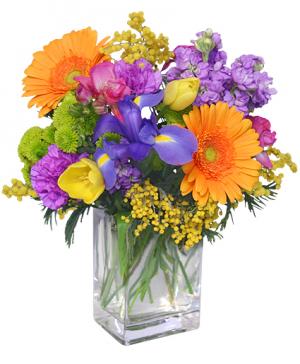 CELEBRATE THE DAY
Fresh Flowers
Celebrate the day with this delightful bouquet! This arrangement is a vibrant mix of orange gerberas, yellow tulips, purple carnation, and fuchsia freesia that turns heads and brightens smiles. No matter what day you are commemorating, Celebrate The Day will be the perfect gift to mark the special occasion.
More Info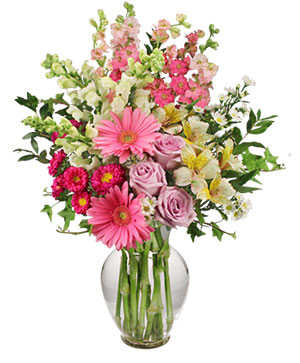 Amazing Day Bouquet
Spring Flowers
Make their day amazing with this exquisite arrangement! With pink gerberas, lavender roses, white snapdragons, pink larkspur, and more, Amazing Day Bouquet is bursting with color and good vibes. Spread some joy and make someone's day with this vibrant bouquet!
More Info
No two arrangements are exactly alike and color and/or variety substitutions of flowers and containers may be necessary. Prices and availability of seasonal flowers may vary.
Please Note That We Do Not Offer Guaranteed Delivery Times. We Will Deliver Your Order For Same-Day Delivery, As Long As It Is Placed Before 12:00pm On The Day Of Delivery. Thank You For Choosing Us To Be Your Local Florist.